The E17 Art Trail
launched in 2004 as a one day event. The annual event now covers nine days with over 150 exhibitions and events already listed for September 2009. The art trail exhibitions feature professional artists, cultural industries, community projects and local residents work.
The fold out map is no longer sufficient and this year the guide will be an A4 magazine. There is a loose theme of At Home in Walthamstow.
Blackhorse Lane Studios
will be having our annual Open Studios as part of the E17 Art Trail 11-13 Sept.
32 artists will all have their studios open for the weekend. There will also be a silent auction, starting at just £80 for work by the resident artists. A huge selection of work will be lining the corridors. It sounds like fun and auctions always get exciting at the end - I am sure I will find something I cannot live without!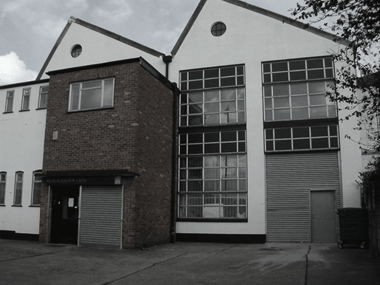 X marks the spot of the Blackhorse Lane Studios in North East London. (Walthamstow)